January 13, 2021
Posted by:

Jerry Chiemeke

Category:

Trending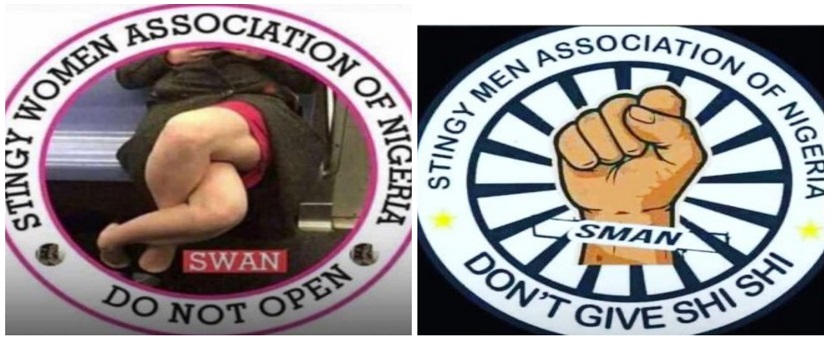 By way of societal expectation (if not "nature"), men are generally categorised as providers, being that they are the "heads of the home". They are expected to go out there, labour diligently, earn bread on a daily or monthly basis (depending on the nature of remuneration), and take care of themselves as well as those who depend on them. This list of dependents could range from relatives to friends, to romantic partners (and even mere crushes), depending on the man's propensity to give and, more importantly, the size of his wallet. For instance, in the case of Adejumo v. Adejumo (2010) LPELR-3602, the Court of Appeal upheld the common law principle that a husband has a duty to maintain his wife and children, depending on his capacity, and may be compelled by law to do so.
Over the years, there have been attempts to change the narrative, especially with increased advocacy for gender equality and agitations to dismantle age-long patriarchal structures. The era where women were happy to be subservient and dutiful is long gone. Gender roles are rapidly eroding. Women are not just being seen, they are being heard too. There are still a lot of miles to navigate down the road to full equality between the sexes. But more questions are being asked lately, and today's women have shown that they did not inherit the silence of their mothers.
However, this rhetoric of equality has not fully extended to spending habits across both genders. Men are not only expected to foot the bills on romantic dates, they are also expected to pay for the Uber cab to be boarded by the lady on the said date. Any suggestion to go Dutch is regarded as a red flag: he is "not boyfriend material"! Men are still expected to provide funds for a new phone, a new weave or a new handbag if their Significant Other demands for it. As a matter of fact, they are expected to provide financial assistance to the women around them without being asked. Otherwise, they'd risk being tagged with not-so-complimentary adjectives like "broke" and stingy".
This line of reasoning is further encouraged by pop culture and social media. Viral memes and Facebook posts are replete with calls for men to "double their hustle", the movies on Africa Magic Epic place emphasis on wealth acquisition, and modern music promotes the spending culture, whether it is Yemi Alade's "Ferrari" or Bella Shmurda's "Cashapp".
Enters SMAN
Quite recently, a group of men, known as the Stingy Men Association of Nigeria (SMAN), came together in a bid to curtail demands for "urgent 2k", and put paid to the feeling of entitlement over other people's money. Complete with I.D. cards and running with the slogan "I will see what I can do", this "group" has quickly gained momentum on social media, and has been endorsed by a number of male celebrities, including Nigerian music mogul, Don Jazzy, CEO of the record label, MAVIN.
Registration complete pic.twitter.com/IU4QPBlrms

— ITS DON JAZZY AGAIN (@DONJAZZY) January 11, 2021
The formation of the group (albeit informal) has been well-received in Nigerian cyberspace, with many regarding it as good banter, referring to the association's choice of a tightly clenched fist as its logo. There are those, however, who did not exactly see the humour therein, and took to their social media accounts to register their displeasure.
SWAN responds
But the most direct and profound reaction to the "creation" of SMAN would be the "inauguration" of a union known as the Stingy Women Association of Nigeria (SWAN). Motto: "Do not open". This group, formed by women as a riposte to their male counterparts, is symbolised by the logo of a woman crossing her legs, suggesting that if men were going to withhold their finances, women would in turn deny men of the pleasure accompanied with their bodies. As of the time of writing this, women have printed t-shirts with this logo!
For a gender that has long screamed against objectification, the use of that logo is an inexcusable own goal, one that would cause the likes of Richard Dunne and Phillippe Senderos – two former footballers infamous for putting the ball behind their own nets on multiple occasions – to cringe in embarrassment. It is even more telling that the logo and the thought process inspiring it were endorsed by popular OAP Toke Makinwa, who expressed her opinion in the following words: This stingy men association na wa ooo… Abeg where can I sign up for Close legs association #Wemoveeee
This stingy men association na wa ooo… Abeg where can I sign up for Close legs association #Wemoveeee

— Toke Makinwa (@tokstarr) January 12, 2021
Setting dangerous precedent
Whether in jest or not, such statements and a graphic design of that nature set a very dangerous precedent. Tying a man's worth to his finances and a woman's worth to her sexual organs is a mindset that should be left behind in the twentieth century. Nothing should be seen to be explicitly or tacitly encouraging it. The decision of a woman to "uncross" her legs should not be dependent on a man unclenching his fist and giving room for naira notes to breathe. Otherwise, the relationship between both sexes would be debased and reduced to mere transactions. Assuming that a man owes you money simply because he wants to go to bed with you, it is hardly different from the money for hand, back for ground principle that guides transactional sex, which by the way is still not legal in Nigeria.
Beyond this, even between husband and wife, the courts have recognised that couples are moving closer to equality on issues of financial provisions at home. In Mueller v. Mueller [2006] 6 NWLR (Pt. 977) 627, it was held that:
Husband and wife, given the changes sweeping across our society today as far as the rights and duties to make financial provisions are concerned, albeit in theory, are gradually moving towards equal footing base. Many wives are today more financially empowered than their husbands. And so the Courts are fast moving away from the old rule whereby they virtually ordered financial provisions in favour of the wife…. A husband must not be impoverished or sent to an early grave under the thin guise of obedience to an invitation by the wife to Court to award her maintenance. Law must not be an instrument of victimization.
Conclusion
Beyond the jokes, the banter and the gender wars, what is important to note is that a shift in mentality when it comes to the perception of money is required, and quickly too. Values have to be redefined, and it is necessary that today's youths see themselves beyond the commas in their account balance, or the warmth of their thighs. The prerogative to consent or withhold consent to sexual relations should never be viewed in comparison to a man's refusal to lavish his hard-earned cash. Financial generosity should not be the exclusive obligation of one gender.
Featured Image Credit: theinfong.com