January 26, 2018
Posted by:

Stephen Azubuike

Category:

Case Law Blog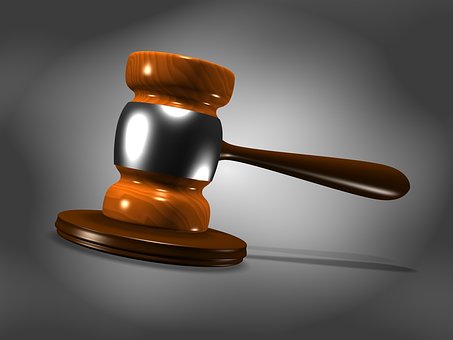 Zakirai v. Muhammad [2017] 17 NWLR (Pt. 1594) 181 at 227, paras. C-G, per Augie, JSC:
"There it is – the trial court may order substituted service either after "or without an attempt at personal service". The word "may" makes room for the exercise of discretion. It is an enabling and permissive word and in that sense, it imposes or gives a discretionary power."
Notes:
The Supreme Court gave its interpretation to the clear provisions of Order 6 Rule 5(a) and (b) Federal High Court (Civil Procedure) Rules of 2009. The words in quote within the quoted pronouncement are as contained in the Rules. So, the Supreme Court had no difficulty in giving the provision its ordinary meaning. This is good.
In Abuja, Order 11 Rule 5(1) High Court of the Federal Capital Territory Abuja (Civil Procedure) Rules 2004 contains similar provisions as the Federal High Court Rules.
It is doubtful whether the same principle will apply in other cases involving Rules of Court not containing similar provision. For instance, Order 7 Rule 5 of the Lagos State High Court (Civil Procedure) Rules 2012 does not contain such. Thus, the usual expectation is that the applicant must show in his affidavit in support of the application for substituted service that several attempts at personal service had been made without success.
Arguably, there is nothing in the Lagos High Court Rules that expressly states that attempt at personal service must be made. It is taken for granted that the only way a Judge can determine that substituted service has become necessary is by seeing evidence of attempt at personal service. The substance of this argument appears to have been watered down by the Federal High Court Rules which suggests that a Judge can make such determination without proof of the attempt at personal service.
As observed by the Supreme Court, it is a matter of judicial discretion (the "sacred power that inheres to a Judge") and the apex court does not lay down rules to fetter the exercise of discretion. This is supported.